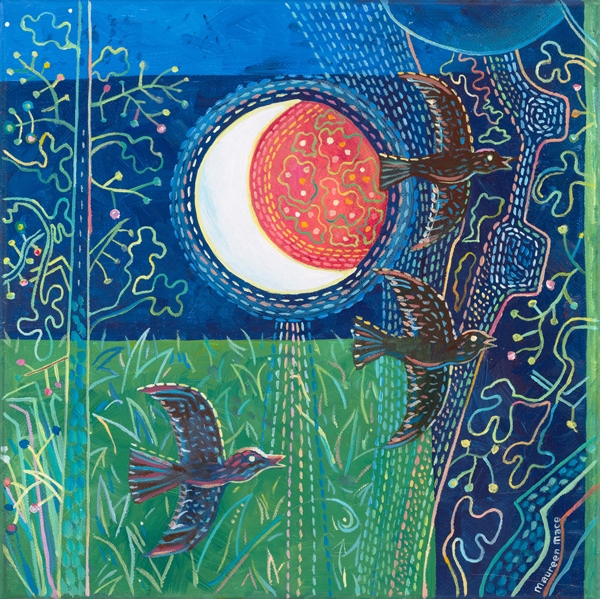 Eclipse
Other Paintings Gallery
Oil on canvas
13.5 x 13.5 inches / 34 x 34 cm
Original for sale £375 (GBP)
A painting full of patterns.
A bit of a change for me as I wanted to make some line patterns but I have used my regular themes. I am really pleased the way moon/sun turned out too.
almost dreamy.
Size includes the simple wooden, white floating frame so you can just see the painted edges.