These are some of my favourite sites which include local artists and galleries.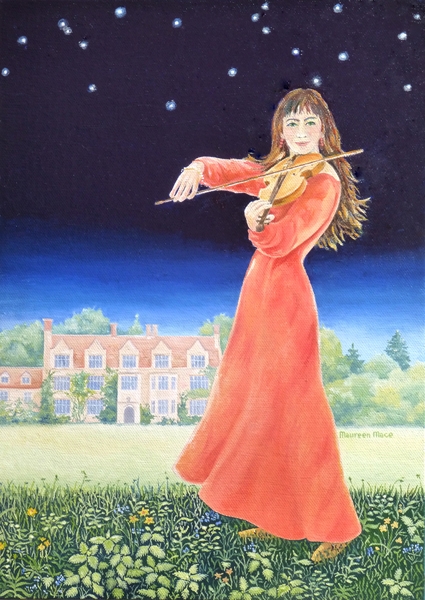 Serenade at Anglesey Abbey
A violinist plays magical music in the grounds of Anglesey Abbey. The Abbey is run by the National Trust and is just outside Cambridge at Lode. It is a great place to meet friends and have an invigorating walk.
The musician is standing on the meadow area of the garden, famous for its cowslips and wild flowers. In the background is the beautiful Abbey bequeathed to the National Trust by Lord Fairhaven, who had turned it into a luxurious house, in 1966