These are some of my favourite sites which include local artists and galleries.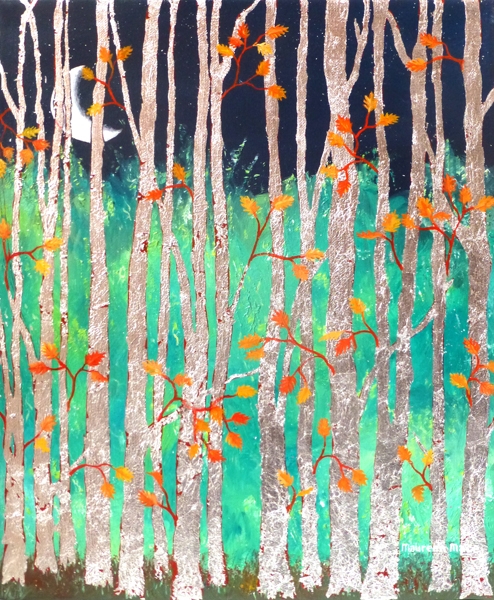 Anglesey Wood
This oil painting is based on the amazing silver birches that stand at the end of the Winter Walk at Anglesey Abbey near Cambridge. The trunks are pressure hosed in winter to get their pure white trunks. It is a magic moment as they suddenly appear at the end of the winding path.
The silver leaf on these birches shines as it reflects the light, the red undercoat slightly visible to give the painting its richness. As with many of my paintings, photographs do not show how the painting changes according to the light and as one moves. If you would like to see my paintings before you buy them please make an appointment to visit my studio.