These are some of my favourite sites which include local artists and galleries.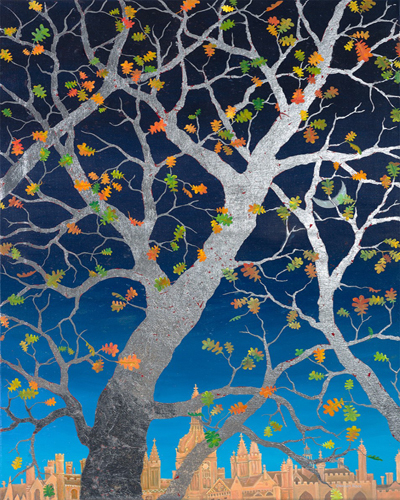 Fall
This is the fourth painting I have made especially for the exhibition 'Along Your Street' which takes place at Byard Art on King's Parade from 31 May to 1 July.
I think you can say that this view is not strictly true but artists are allowed to 'improve' the view aren't they?
This skyline is one that all the visitors see on King's Parade as well as everyone who has something to do with the central colleges of Cambridge University, although many residents stay well away in the summer because this street can get very packed. Beautiful skyline that it is, a tree can always make things more lovely, or is that just my personal opinion.