Buying Original Art, Prints, Cards etc.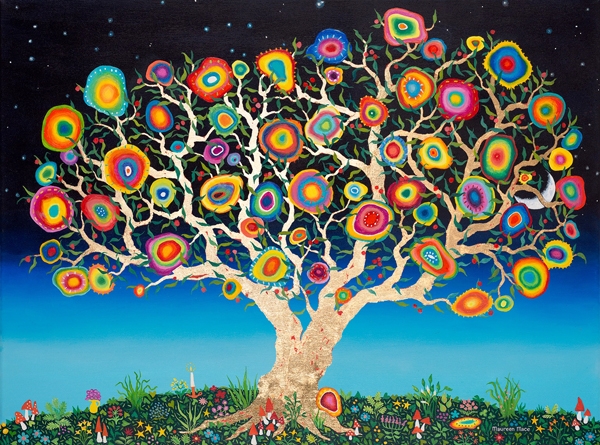 Tree of Colours
I love colour!
Some time ago I was exploring colour with my students in my studio at home and we were looking at the work of Wassily Kandinsky who has always been one of my favourite artists. We looked at his colour study as I always find this a fascinating painting with the way colours are used. I had already made a couple of small paintings using his concentric circles in a tree but here I have gone much bigger and much brighter.
My 'Tree of Colour' is a joyful painting playing with colour against a starry night with an assortment of objects on the ground. Framed in a floating white frame. One of my favourite paintings!