Buying Original Art, Prints, Cards etc.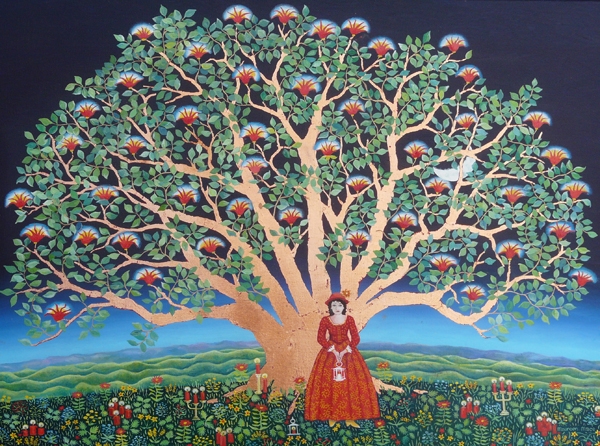 Tree of Light
This painting is from a childhood memory when we visited my grandparents' every Christmas. Every year they lit white candles in silver candle-holders on the Christmas Tree. To me it was a magical experience and I could sit for hours watching the lights flicker.
This tree, whose candles sit in some kind of Art Deco holders, grows in the beautiful garden of the lady in the painting. Once a year, on her birthday, she lights the tree so it can be seen for miles around.