Buying Original Art, Prints, Cards etc.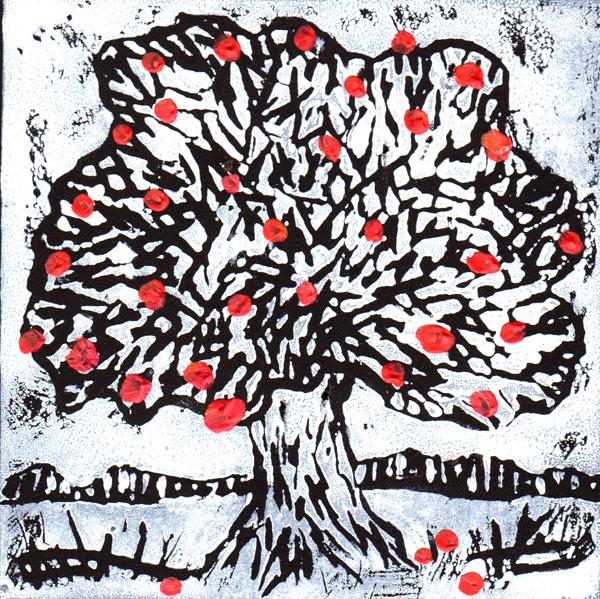 Lonely Tree - Winter
A small, square mono-print of a single tree in winter. The print includes a white mount ready to be framed in a 6 x 6 inch / 15 x 15 cms frame.
The monoprints are hand painted on a marked block and printed onto a beautiful black mould made paper especially for professional printers. Each one is slightly different but the photo gives a guide to the quality and textures of the print.