Buying Original Art, Prints, Cards etc.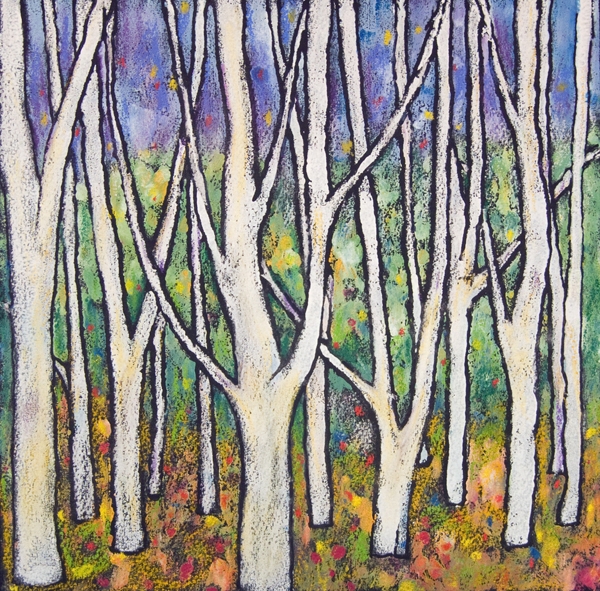 Winter Garden
Anglesey Abbey is one of my favourite places. Not far from Cambridge it has a great cafe to chat with friends before exploring the winter garden. I have been there hundreds of times and the silver birch trees are always exquisite but especially during the winter months just after the trunks have been washed and gleam white. Later in the the Spring bulbs grow underneath before the beautiful delicate green leaves start appearing.
The monoprints are hand painted on a marked block and printed onto a beautiful black mould made paper especially for professional printers. Each one is slightly different but the photo gives a guide to the quality and textures of the print.