Get in touch with Maureen
Any information you provide will remain confidential and will not be disclosed to any third party.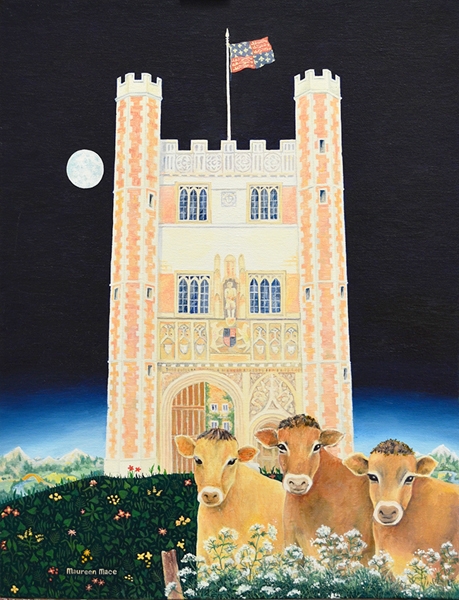 Trinity
Cows are very much part of Cambridge as they are seen in the city's green spaces such as Midsummer Common, Coe Fen and the Backs. The locals love them and especially enjoy their first view on the commons each year which means Spring has arrived.
Here, three cows pose in front of Trinity College behind some cow parsley - only Trinity Gatehouse has been transformed into a field with a medieval landscape in the distance inspired by a scene from a painting exhibited at the Fitzwilliam Museum.