Exhibitions
Winter Exhibition
11th November 2023 - 29th December 2023
Byard Art, King's Parade, Cambridge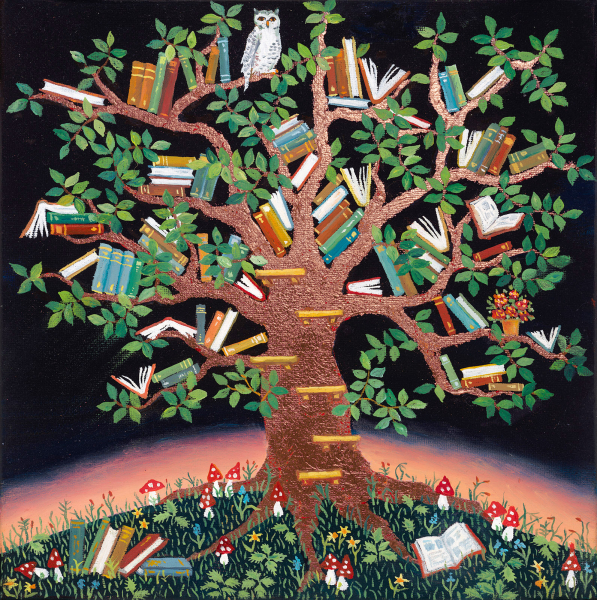 I love the Winter Exhibition at Byard Art. It is full of large and small art, hand made decorations, wonderfully cheerful and beautifully made ceramics and much, much more.
This year I will have some paintings on their famous 'small wall' - little delights to fill up those small spaces in homes and maybe just small enough to put in a Christmas stocking.
The paintings I am exhibiting are part of my 'Books in Trees' series, perfect for who love books and learning.
Christmas Art & Craft Fair
25th November 2023 - 26th November 2023
Pitt Building, Trumpington Street, Cambridge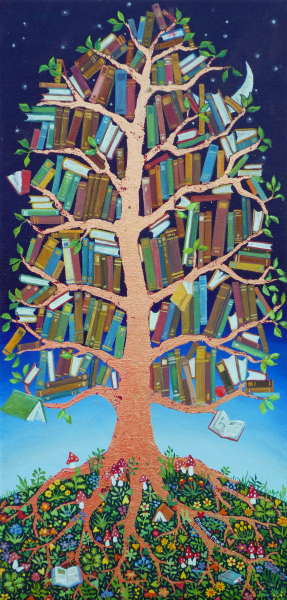 This year I shall be joining other artists and crafts people at the lovely Pitt Building In Cambridge, opposite Fitzbillies on Trumpington Street.
I shall be selling cards, prints and small paintings.
Do come along and join me and many other artists for a wonderful Christmas event.
Cambridge Drawing Society Autumn Exhibition
21st October 2023 - 28th October 2023
Leys School, Trumpington Road, Cambridge CB2 7AD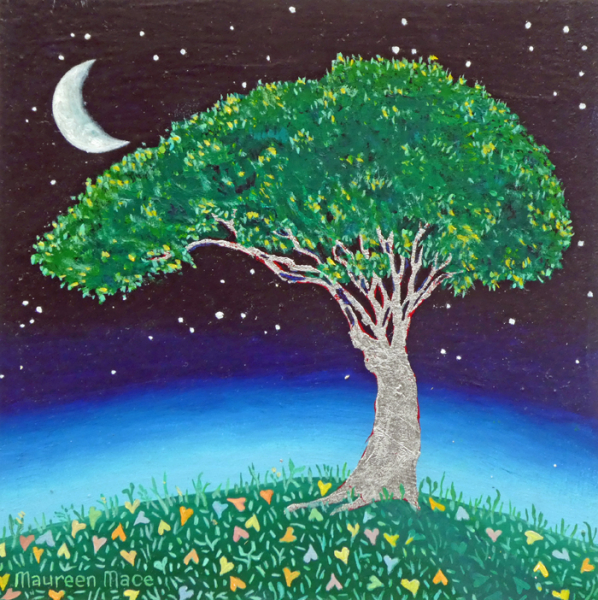 The Cambridge Drawing Society's Autumn exhibition is at the Leys School, Cambridge and features over 280 original framed works: paintings in oil and watercolour, prints and 3D by both amateur and professional artists. It is always lovely to see so many people visit the CDS exhibitions and there is always a buzz around the place.
I have 3 framed paintings and several greeting cards in the exhibition.
Birmingham Open Studios
23rd September 2023 - 24th September 2023
Lux Gallery, 13 Greenfield Crescent B15 3AU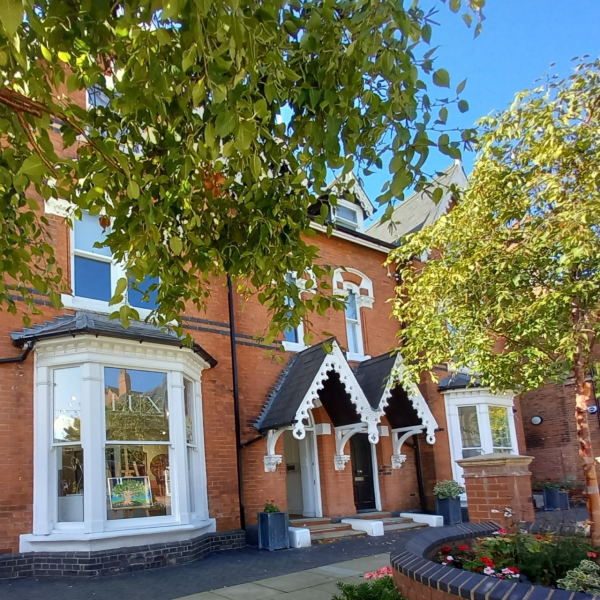 I am delighted that I have been invited to take part in Birmingham Open Studios again this year, with my son, Owen de Visser and Glenn Campbell.
Owen got used to me taking part on the Cambridge Open Studios and when he moved permanently to Birmingham he set up the Open Studio concept there.
Each year it grows and covers a wider area and this year an amazing 169 artists will be taking part. He even has comedian and painter Joe Lycett as the ambassador!
My paintings, prints and cards will be in the gallery during the first weekend.
I studied art at Wolverhampton and lived for 5 years in Coventry so I am definitely a Midlands fan and Birmingham has such a energy about it.
If you are in the area please drop in.
Byard Art's Summer Exhibition 2023
1st July 2023 - 3rd September 2023
Byard Art,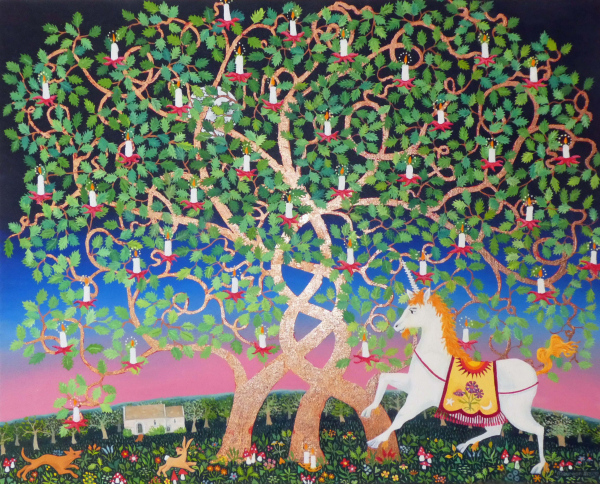 Byard Art are celebrating their 25th Anniversary and as one of their regular artists I have been asked to provide 6 pieces of artwork. It is a real hour to take part.
Here is how they introduce the event on their website:
This very special exhibition features work from over 40 artists, many of whom have been exhibiting with Byard for well over a decade or more. In celebrating 25 years, we are excited to pay tribute to our artists – old friends and new.
Gallery owner Ros commented: 'It's great fun and a privilege running Byard Art, finding exciting talented new artists for our discerning customers. Over the many years, we have been in central Cambridge, we have got to chat with & know many wonderful clients who are starting to build and or develop collections. I have always been lucky to have an amazing, friendly, knowledgeable team always happy to help everyone, answer questions, arrange deliveries, and of course assist in finding the perfect artwork for our clientele.'
Cambridge Open Studios 2023
1st July 2023 - 23rd July 2023
2 venues in North Cambridge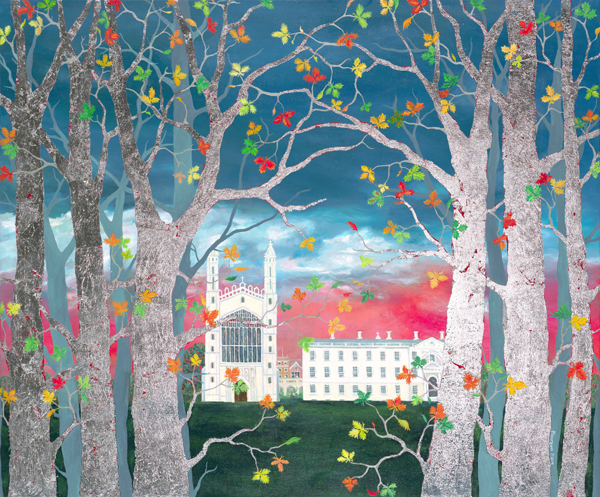 I am in 2 venues this year!
July 1 & 2, and 8 & 9, I shall be at St Andrew's Hall, St Andrew's Road, Cambridge CB4 1DH.
July 22 & 23, I will be at my home studio, 309 Milton Road CB4 1XQ.
You might be asking why. It is because I live on Milton Road in Cambridge which is under reconstruction. When It is finished in 2 years time it will have wonderful cycle paths and flat pavements protected by verges and trees, some of which will grow very tall so the road will look like a lovely avenue. At the moment though, the road is full of road works. I thought some people may not want to see the roadworks so I am also exhibiting with another artist, Melanie Max who paints wonderful skies.
If you can make it to my studio, park opposite in Kendal Way, you can see how I paint my pictures, make your own mini painting with gold or silver leaf to take home and walk in my lovely garden, providing there are no thunderstorms.
I look forward to meeting visitors whichever venue they choose to visit.
IEA Exhibition
20th May 2023 - 30th May 2023
The Gallery Holt, 23 Lees Yard, Holt, Norfolk NR25 6HS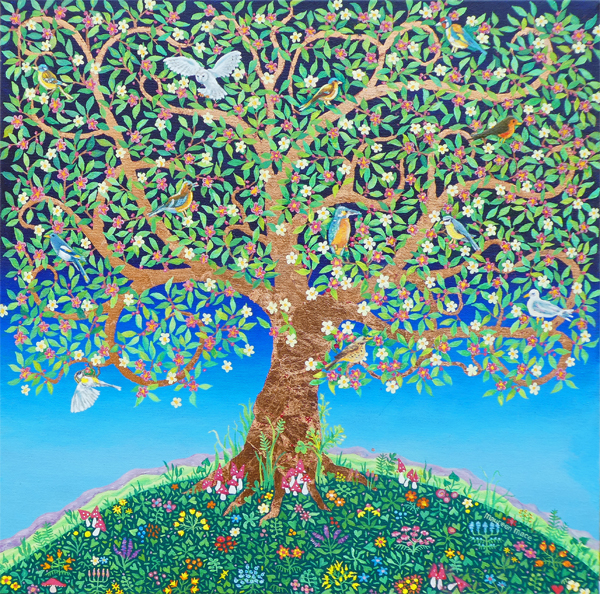 I am delighted to have a painting in the IEA (Institute of East Anglian Artists) exhibition for the second year running! There are many entries over the whole of East Anglia so competition is fierce!

'Bird Watch' is one of the paintings I started when I was asked to demonstrate at the Royston Art Society. It has changed considerably since then as I added some local birds in the tree as well as masses of blossom.

I enjoyed painting the sheer exuberance of this tree and it took over a year to complete which is even a bit long by my standards but really pleased with how it turned out.

The exhibition takes place in Holt in Norfolk. Full of independent shops and cafes, Holt is a joy to visit.

More information at The Gallery Holt
Lost in Reverie
12th May 2023 - 14th May 2023
Leper Chapel, Newmarket Road,Cambridge CB5 8JJ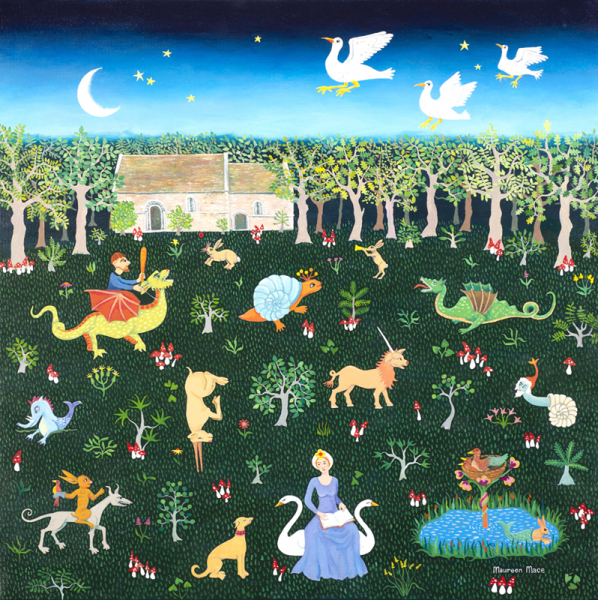 The Garden of Delights - Leper Chapel.
I made 2 paintings entitled Garden of Delights featuring the two fascinating, oldest buildings in Cambridge built around 1125, the Leper Chapel and the Round Church. I painted them when I was visiting the Parker Library every week and drawing from their old manuscripts - a fantastic experience. I called them both 'Garden of Delights' after the Hieronymus Bosch paintings.
I was invited to take part at an exhibition at the Leper Chapel and sent a picture of the Leper Chapel version which was accepted alongside a painting of some red cows near King's. I am so chuffed to have this painting on show inside the chapel.
The exhibition is open 12 May 5.30 - 9.30pm plus Saturday 13 & Sunday 14 between 10am and 5pm.
I shall be there the opening night and will pop in at times on Saturday and Sunday. If you would like to visit me there, please let me know.
Of Day and Night
28th November 2022 - 10th December 2022
Michaelhouse Cafe, Trinity Street, Cambridge CB2 1SU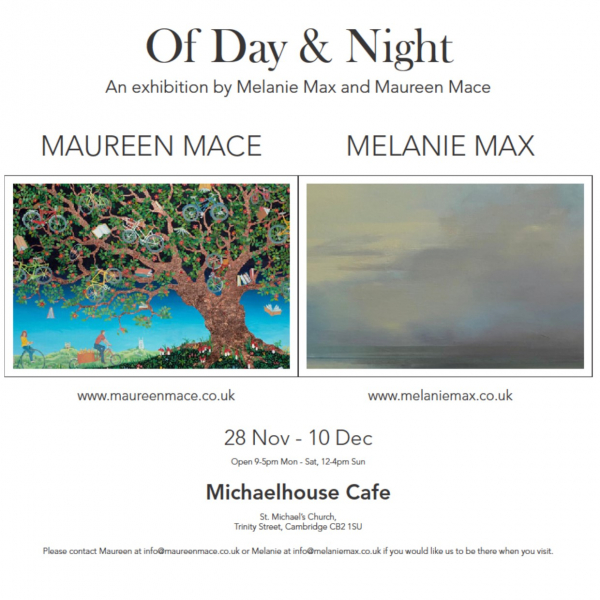 Melanie and I got to know each other when advertising the Chesterton area for Cambridge Open Studios. We worked well together even though our art was totally different although it complemented each other. Looking for a venue to have a joint exhibition with others before Christmas we ran into difficulties and it led us to think of just the two of us exhibiting. But where?

With most venues were already booked, a suggestion was made about the central cafe at Michaelhouse in Trinity Street. We were delighted to be accepted for 2 weeks at the end of November/ beginning of December.

We have measured the venue, hummed and hawed about the title, designed a poster, chosen the paintings.... and will hang the exhibition on Sunday 27 November ready for opening the following day.

So do come along and have a coffee, stop for elevenses, have lunch, drop by for afternoon tea and view our paintings.

You could describe our exhibition as total opposites, Melanie paints beautiful skies and I paint detailed dreams of Cambridge and beyond and our work could not be more different yet somehow it goes together.

One of us will be at the cafe most days between 11am and 3pm. If you want to meet us please let us know and we will endeaver to be there. We hope you enjoy the exhibition as much as we have enjoyed getting it organised.

More information at Michaelhouse Cafe, Trinity Street, Cambridge
IEA Institute of East Anglian Artists
29th October 2022 - 8th November 2022
The Gallery, Lees Yard, Holt, Norfolk NR25 6HS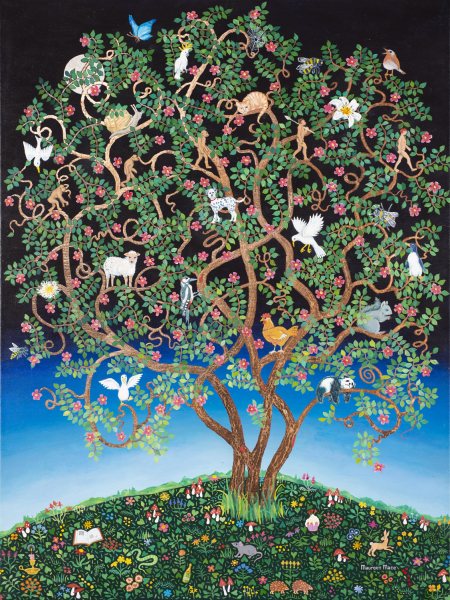 I am really very chuffed to have a painting chosen for the Institute of East Anglian Artists Open Exhibition. My painting is stuffed full of random animals and is titled 'Sleepy Panda' - you may have to hunt for it! The painting is in acrylic and oil on canvas with copper leaf in a white floating frame. Looking at the other works accepted for this Open Show, it is going to be an amazing exhibition.

I used to live in North Norfolk. I was brought up in North Walsham and a visit to Holt was a great event. It was always a town that loved Art and I loved looking around the galleries. I even had some paintings accepted in The Gallery many years ago just out of art college so having one of my paintings there again is a real pleasure.

The exhibition is on from 29 October to 8 November. If you are in the area, I thoroughly recommend a visit.

More information at The Gallery, Holt
Cambridge University Hospitals Affordable art exhibition
14th October 2022 - 4th December 2022
Main corridor, Addenbrookes Hospital, Hills Road, Cambridge
Occasionally I am invited to put forward an artwork to raise funds in an exhibition in the main corridor at Addenbrookes Hospital. I am delighted that CUH Arts choose my sketch recently from among the many entrants.
All money raised will go to Cambridge University Hospitals NHS Foundation Trust's arts-in-health programme, dedicated to transforming the hospital experience, promoting wellbeing and inspiring hope through live, visual and participatory arts.
Everyone loves viewing the art in the corridor. Some artworks are there permanently, others just for a temporary exhibition. Most artworks are by local artists or those with a link to Cambridge such as Raold Dahl. For those in the hospital and able to walk, the artwork becomes a focus of their day, for visitors waiting for an appointment many walk the corridors to view the artworks and the doctors and nurses love to see the artworks as they go about their busy lives. Having an artwork chosen is a great honour and I am very proud that my Urban Sketch drawn on location sitting outside Cambridge University Bookshop of my Bike against the railings of Great St Mary's Church has been chosen to go on the walls.
Birmingham Open Studios
1st October 2022 - 2nd October 2022
Lux Gallery, 13 Greenfield Crescent, Edgbaston, Birmingham B15 3AU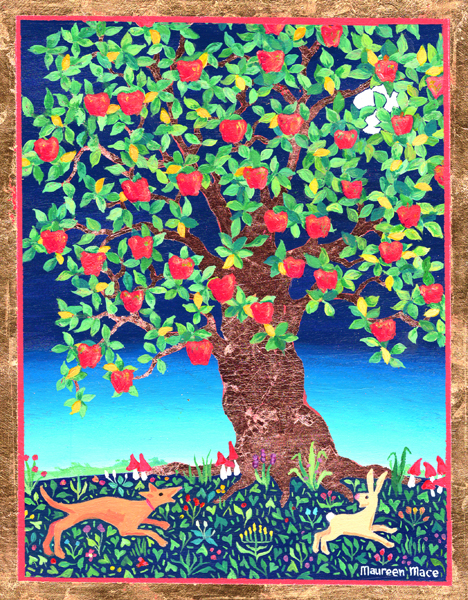 Probably everyone knows that I love doing Cambridge Open Studios and that my son, Owen de Visser, started Birmingham Open Studios seven years ago. It has grown over the years and he is applying for funding so that it can be rolled out over the whole of Birmingham. I am, of course, very proud of him.

I have taken part for the last 3 years and this year will be with Owen at the gorgeous Lux Gallery in Edgbaston on 1 & 2 October. It will be a lovely time for us to catch up and share our love for art, He is a photographer and runs the gallery.

It does mean I shall have a few Birmingham themed painting and will be leaving my Cambridge ones at home. Trying to get my 'Tree of Birmingham' painted, varnished and framed for 1 October. Looking forward to meeting some lovely Birmingham people who have visited in previous years as well as new art lovers.

More information at Lux Gallery
Cambridge Open Studios
16th July 2022 - 23rd July 2022
309 Milton Road, Cambridge CB4 1XQ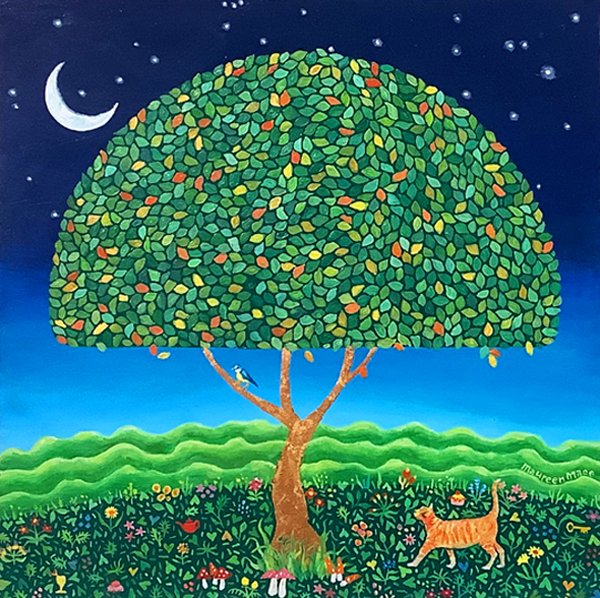 Cambridge Open Studios is back!
I am open all 4 weekends this year. July 2 & 3 and July 9 & 10 I am at the Pitt Building with several other artists. I love this venue and it is always busy as passers by drop in.
I will be back home in my own studio on Milton Road for the last 2 weekends, July 16 & 17 and July 23 & 24. I have a table set up with small canvases painted in dark blue with a red outline of a tree. This is for my visitors to 'have a go' at gilding, and the best thing about this is you get to take your artwork home.
Please be aware that Milton Road is open although the roadworks have started. A bike can be left in our drive and a car can be parked opposite my house at Kendal Way.
Looking forward to meeting art lovers again in my home.
Art Unequalled
11th June 2022 - 12th June 2022
The Maltings, Ship Lane, Ely, CB7 4BB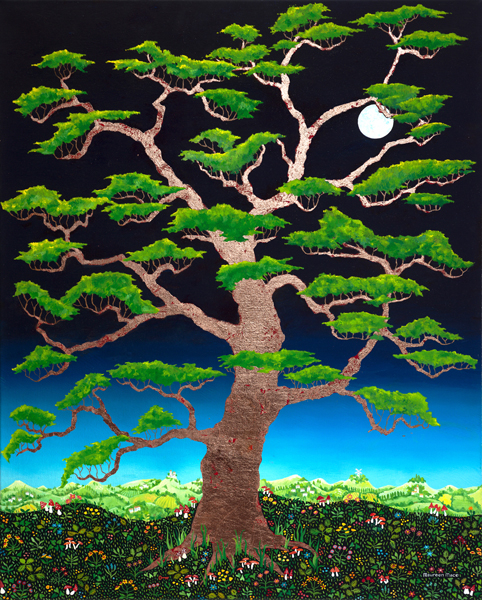 This year I am excited to be exhibiting with Art Unequalled in Ely for the first time.
During the weekend, there will be a range of stunning handmade works of Art and Craft exhibited by individual makers from across the UK as a weekend 'gallery' including ceramics, sculpture, textiles, jewellery, painting, glass, photography, print, wood, furniture and more.
It is a chance to:
-talk to the makers about their work, many accept individual commissions.
-observe makers demonstrating their craft, see how they create their stunning work first hand.
-meet the artists as you can be assured that all work on display is made by the artist selling it.
Cambridge Drawing Society April 2022
2nd April 2022 - 9th April 2022
Pitt Building, Trumpington Street, Cambridge
Recently I have been exploring gouache again with my Tezhip designs. I love the 'flatness' of gouache as well as the bright colours and thought it might also lend itself to some medieval style small paintings.
I entered 4 paintings for the CDS exhibition and was delighted when all were accepted. I see showing at this Cambridge exhibition a chance to display what I am doing. Most of the exhibits there are watercolours of local scenes and flowers which I never do so I like to put something very different there.
This year over 400 paintings were exhibited and the standard seems to get higher each year as new members are accepted.
Newmarket Open 2022
12th February 2022 - 24th April 2022
National Horse Racing Museum, Newmarket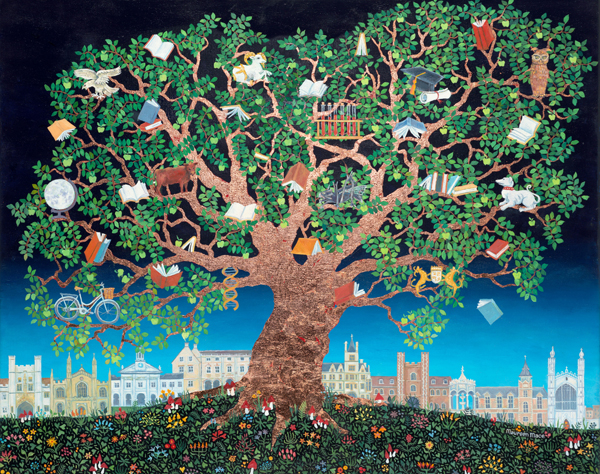 I am absolutely delighted to have TWO paintings chosen for the inaugural Newmarket Open exhibition which takes place at the wonderful National Horse Racing Museum.
The museum is open Tuesday to Sunday and also does tours, if you love horses this is definitely a place to visit. The gallery is by the entrance opposite the shop and cafe so anyone can pop in and see the artworks.
Society of East Anglian Watercolourists Exhibition
3rd February 2022 - 27th February 2022
Handa Gallery, Wells Maltings, Wells-Next-the-Sea, Norfolk NR23 1AU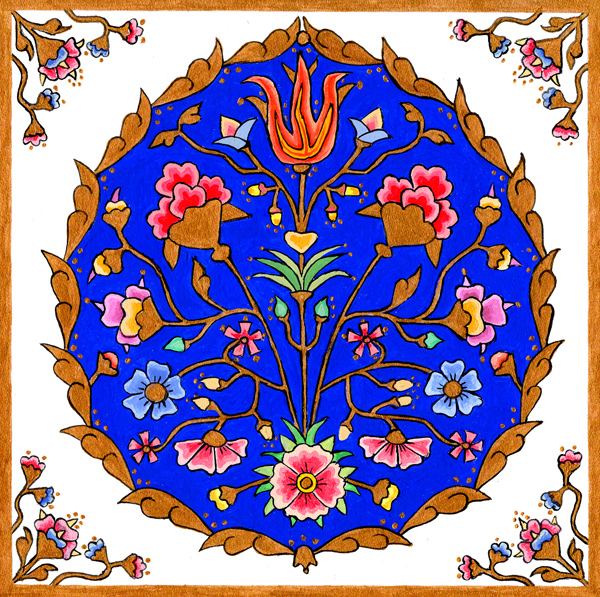 During the lockdowns I learnt a little about Turkish designs. I have always loved pattern, colour and gold so I explored some of the tiles and paintings in these ancient designs.
I made three designs over Christmas 2021 when, for the second year, my family either had covid or were working the Christmas shifts. I was very pleased with the results although I have probably strayed from pure Tezlip designs. Although different from my regular paintings in oil with influences on Northern Medieval manuscripts, I was still making up patterns and using tiny details but I was using gouache, paints that previously I had only used at art college.
I entered 2 of the designs in the Society of East Anglian Watercolorists selected exhibition and was thrilled when one of my designs was chosen. I am planning to do more for other exhibitions that are coming up.
Winter Open Studio 2021
4th December 2021 - 5th December 2021
309 Milton Road, CB4 1XQ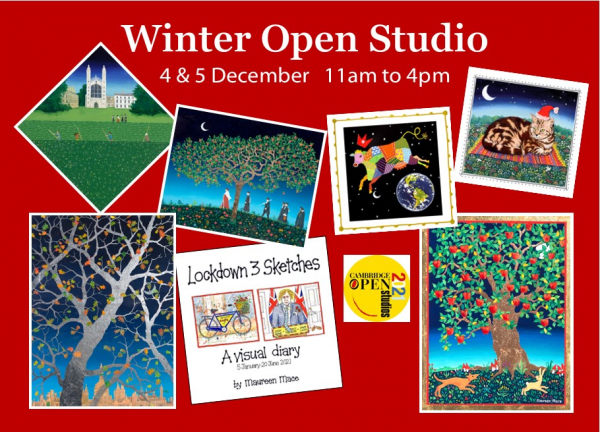 At last I made the decision to have a Winter Open Studio. Now that I have, I am really looking forward to meeting people, catching up with friends and customers and hopefully meeting new art enthusiasts.

I shall be in my own studio on Milton Road (see leaflet above) on Saturday 4 and Sunday 5 December between 11am and 4pm. There will be prints and paintings and greeting cards and my lockdown books and little notebooks - ideal small presents. And as long as there are no further restrictions I should be able to pour everyone a glass of warming mulled wine.

More information at Look out for the yellow flags and A board
Christmas Cracker Exhibition 2021
11th November 2021 - 31st December 2021
Byard Art, Kings Parade, Cambridge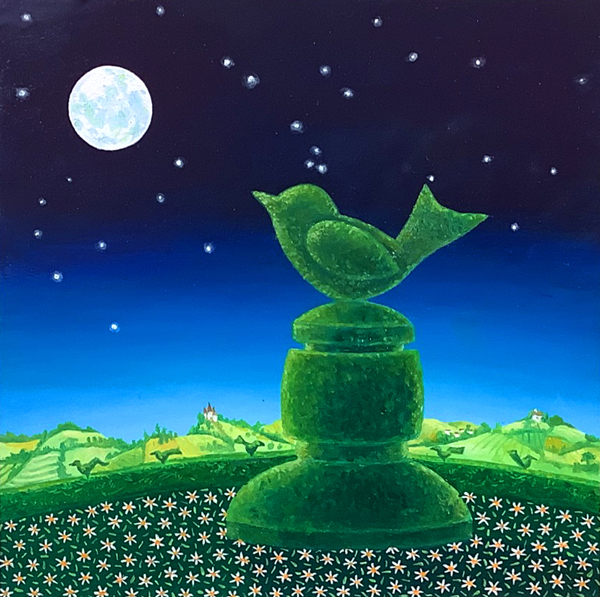 Delighted to be taking part in Byard Art's magical Christmas Cracker exhibition. Open until the end of December, there is a fantastic array of regular and brand new artists including painters, textile artists, 3D sculptors, jewellers as well as beautiful Christmas baubles, pottery and cards.

If you are passing please pop in and if you are thinking of making a trip to Cambridge, visit the gallery which is directly opposite Kings College Chapel.

I have four small paintings there which are on their 'small wall'. Each of my paintings is 20 x 20 cms in a floating frame which measures 29 x 29 cms.

More information at Christmas Cracker exhibition
Mill Road Winter Fair
5th November 2021 - 31st December 2021
Online Art Exhibition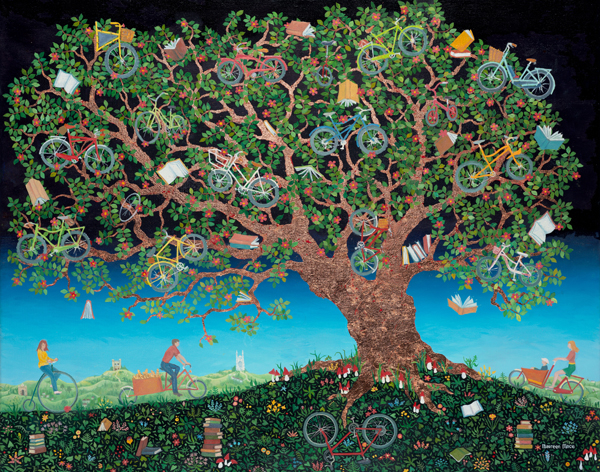 The annual, much loved, Mill Road Winter Fair has again been cancelled this year except for a few stalls on Donkey Green on 6 November and 4 December 2021.

But there is an art exhibition online and I am delighted to be part of this event along with 24 other local artists.

I have 6 artworks there: one of my big colourful oil and copper leaf paintings titled 'Tree of Bikes' as well as smaller works, a couple of framed, limited edition prints and one of my Lockdown Books (both of my books are also available in the shop section of my website.)

We may not be able to have the masses of people, music, colour and the excitement of the Mill Road Fair until next year but do please look at the art exhibition online.

More information at
Online Exhibition link
Maureen Mace at the Mill Road Winter Fair
Cambridge Drawing Society Autumn Exhibition 2021
23rd October 2021 - 30th October 2021
Open 10 - 4 . . 23 - 30 October at the Pitt Building, Trumpington Street, Cambridge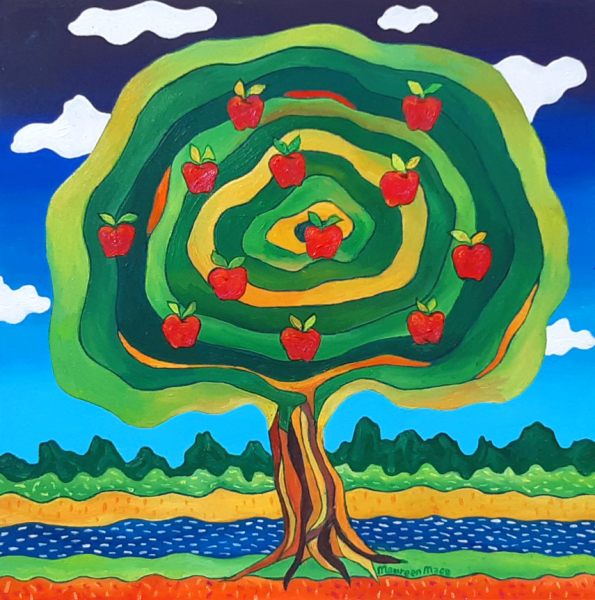 Really looking forward to the first in-person exhibition by the Cambridge Drawing Society for 18 months. I think it will be a great exhibition as local artists display their paintings from the last 2 years.
Due to restrictions there will be no Private View this year but the Pitt Building is very spacious and you will have with plenty of time to peruse the art works in two large rooms.
Delighted to say the society will have some of my books for sale at the event. The books I refer to are my Lockdown Sketches when I drew every day while we were in Lockdown. I shall be giving a talk about my work online, please contact me for further information.
info@maureenmace.co.uk
Paintings at Lux Gallery in Birmingham
13th September 2021 - 17th October 2021
Lux Gallery, 13 Greenfield Crescent, Edgbaston, Birmingham B15 3AU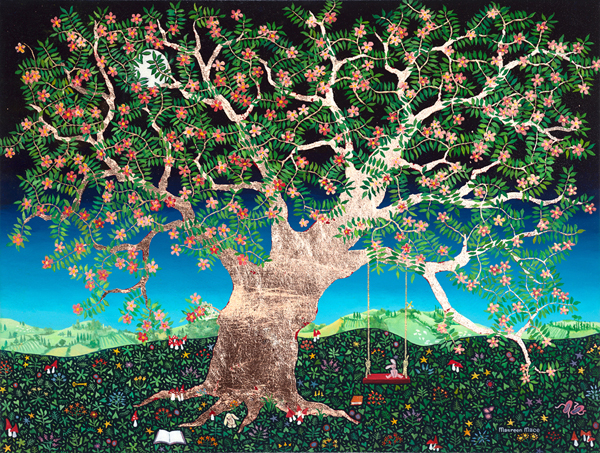 There is a brand new gallery and photographers studio in Birmingham, called Lux Gallery.
I was delighted to be invited to be one of their regular artists and my work is already up on the wall. Owen de Visser, who owns the gallery is already well known as a photographer specialising in wedding photography, food shots and individual and family portraits. The gallery in the beautifully restored part of the new Edgbaston Village. There are lots of independent shops plus cafes and restaurants plus an extremely well stocked wine bar a few doors away.
Owen has already had a huge influence on local artists in the area. He set up Birmingham Open Studios 6 years ago and it gets bigger every year. This year he will be hosting a few artists actually in the gallery on 25/26 September. If you are in the area, do go and take a look. The gallery is open from 10am to 6pm.
LuxGallery.co.uk
info@LuxGallery.co.uk
Summer Show at Byard Art
11th July 2021 - 5th September 2021
Byard Art, Kings Parade, Cambridge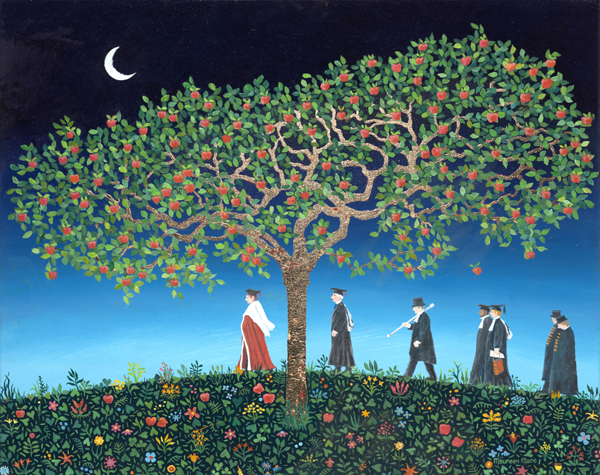 As the third Lockdown eases because of the high rate of vaccinated people, people can move around more freely. Cambridge is already getting busier and now Kings Parade is permanently closed to cars and lorries, many cafes have tables outside and it is a lovely place to spend an afternoon.
The gallery, Byard Art, is opposite Kings College Chapel on Kings Parade. Do pop in and take a look at some of the stunning work from artists all over the world. I love this gallery full of contemporary art and am delighted to be one of their regular artists.
6 of my paintings can be seen as part of the Summer Exhibition. They may not all be on the wall, but the lovely gallery people are always happt to show you anything hidden in their stock room.
https://byardart.co.uk/exhibitions/mixed-summer-exhibition-2021
Cambridge Open Studios
10th July 2021 - 11th July 2021
Pitt Building, Trumpington Street, Cambridge 21RP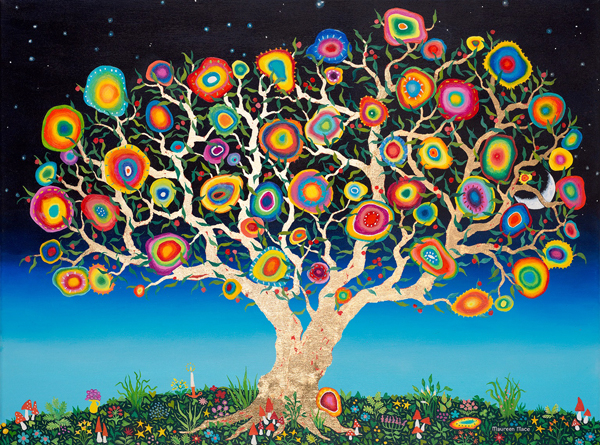 Cambridge Open Studios is a little different this year. Planning for the open studios takes place in January. With a severe lockdown, no-one knew whether the event would be able to open this year so a decision was taken not to produce a physical guides but to have all the information online.

I decided to join other artists at a larger venue after many artists decided not to exhibit for a second year. So I have joined a group of artists and jewellers at the beautiful Pitt Building on Trumpington Street opposite Fitzbillies.

I shall be there on 2 weekends 10/11 and 17/18 July from 11am to 6pm. There will be 12 artists displaying their work so do come and meet us.

More information at Cambridge Open Studios
Location, Location 2021
1st June 2021 - 27th June 2021
Byard Art, Kings Parade, Cambridge CB2 1SJ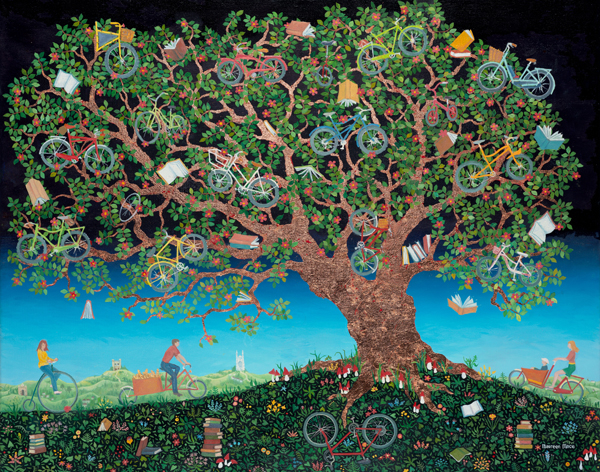 Byard have a regular show at this time of year highlighting Cambridge and the local area.
You can see lots of experimental map artworks, some recycled figures and some amazing paintings and sculptures to suit every taste. I have 2 large tree paintings there this year plus 4 smaller pieces. The image shown is my 'Tree of Bikes' displaying a fe of the kind of bikes seen around Cambridge. The tree trunk and branches are copper leaf and the detail is amazing, I really did get carried away painting these during Lockdown. If you are in Cambridge, do pop in and see the exhibition. Not in Cambridge then you can view some of the art here:
https://byardart.co.uk/exhibitions/location-location-exhibition-2021
Art Exhibition with Maureen Mace
30th May 2021
Tithe Barn, Landbeach CB25 9FA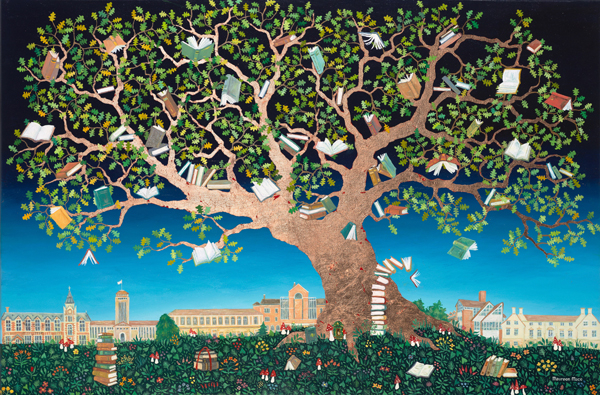 So looking forward to the exhibition at the Tithe Barn in Landbeach as it will be the first time I actually can meet art lovers since the start of the pandemic.
The idea for this exhibition started when one of the volunteers who are renovating the Barn visited me at my Open Studio. It soon became apparent that we loved Medieval Art and the manuscripts as well as the history from that time.
The Tithe Barn was build around 800 years ago close to the parish Church in Landbeach. Matthew Parker was appointed a cleric at All Saint's Church and later, during the reformation when he was archbishop, managed to save hundreds of manuscripts from being burnt. Later he became master at Corpus Christi, part of the University of Cambridge, and eventually The Parker Library was set up there to house his books - and this is the place I go to draw from the manuscripts.
Now the Tithe Barn is, almost, restored there are many events to raise the profile of the place and to ensure the Barn continues it's long historical journey.
This exhibition has been cancelled twice but is set now for Sunday 30 May 2021 which is a Bank Holiday. There will also be a few artists from Cambridge Drawing Society as well as volunteers to explain the history and provide tea and cakes.
If, like me, you love the humour, colour and gold leaf of old manuscripts and paintings, come along and see how I bring this magnificent era up to date.
Cambridge Drawing Society online exhibition.
12th April 2021 - 22nd May 2021
Cambridge Drawing Society website (link below)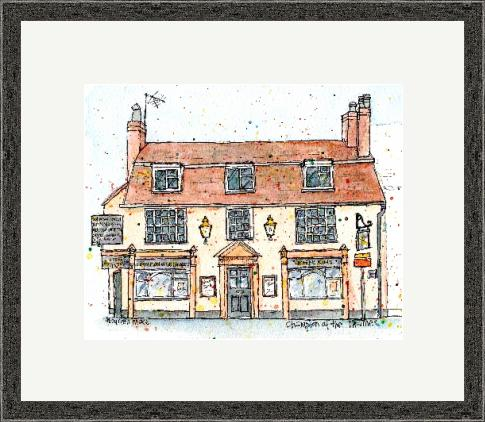 As a member of Cambridge Drawing Society I get the opportunity to exhibit twice a year; in Spring at the Pitt Building on Trumpington Road and in the Autumn at the Leys School. During the pandemic all these shows have had to be cancelled.
This year the web designers have been busy and for the first time we will have an online exhibition. Of course we would all prefer people to get up close to our work but it is good that our work can be seen by an audience albeit online.
During lockdown I have been really busy painting, you will be able to see some of my work at Byard Art in May and June; but I have also been very busy sketching both with Urban Sketchers when allowed and sketching every day for my Lockdown sketches (more about that soon!).
I have 4 artworks in the online Cambridge Drawing Society exhibition of which 3 are Urban Sketches. The exhibition runs from 12 April to 23 May 2021. Here is a link to the site and I will update it when the exhibition starts.
Christmas Cracker 2020
10th November 2020 - 24th December 2020
Byard Art, 14 King's Parade, CB2 15J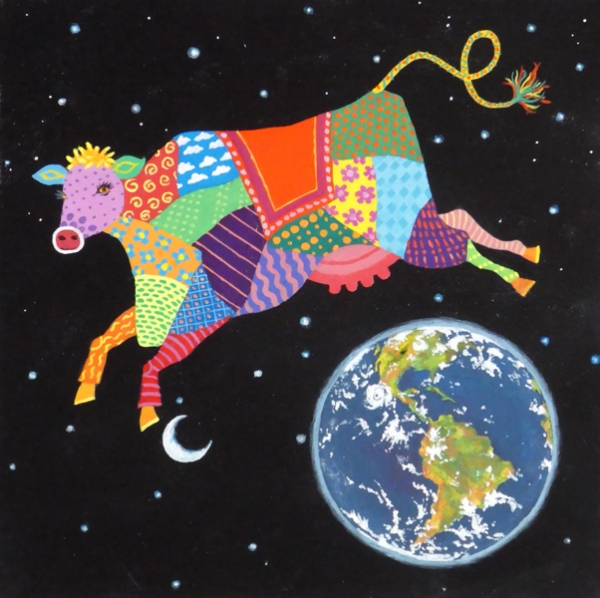 This is the third year I have been invited to exhibit in Byard Art's glorious Christmas Cracker Exhibition.
The gallery is a riot of colour full of amazing art and gifts to explore. There are witty pictures, a wall of small paintings, some superb pottery, contemporary sculptures and masses more made by the gallery's regular artists plus a lot of extra exciting goodies to bring joy during the season.
The gallery is open for 'click and collect' and everything and anything can be seen on their online exhibition. If you live in Cambridge or are visiting our wonderful city look in the windows, be amazed and order via the website or knock on the door. A staff member will be there during opening times to answer any questions and show you something off the walls.
Online link: https://byardart.co.uk/exhibitions/christmas-cracker-2020
Link to my art page at the gallery: https://byardart.co.uk/artists/maureen-mace
Addenbrookes Art exhibition
20th September 2018 - 15th September 2018
Addenbrookes long corridor near the treatment centre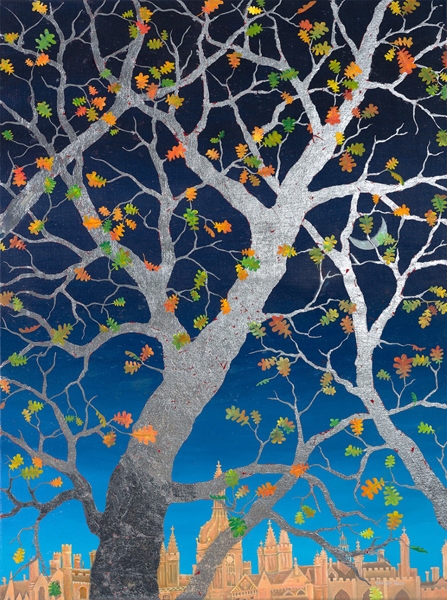 Last year two of my images were chosen to be in the Cambridge Art Book. The book is on sale in all the galleries in the city plus various other outlets and has been extremely successful at showing an artists view of our beautiful city.
Following on from its success, Addenbrookes has invited a selection of the artists who contributed towards the book to exhibit a painting in the long corridor in the section near the Addenbrookes Treatment Centre.
If you find yourself visiting the hospital please take a look at the exhibition. Alongside our paintings there are an amazing amount of images to keep visitors, those who have to stay in the hospital and the staff entertained. For every sale we make the hospital will receive money towards vital help for the patients.
Open 24 hours a day.
Summer Exhibition
5th July 2018 - 2nd September 2018
Byard Art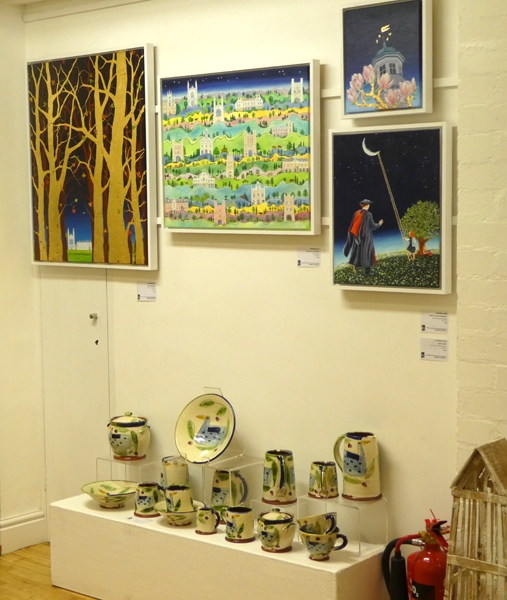 This will be the first Summer Exhibition I will be doing with Byard Art and I am delighted to have been asked to submit four paintings.
I just LOVE this gallery