Delivery Information
Shipping is limited to the UK mainland only.
UK mainland delivery is included in the price per item.
Standard delivery is expected within 1-5 working days. Please allow extra time for bank / public holidays. We will always keep you informed of your delivery process. Please check your delivery and product details before placing the order as we will not be able to change any order details once the order is placed. If you enter any incorrect details including delivery address, we will not be able to change it for you in time.
Orders are delivered by courier or general post and may require a signature. If you request the parcel to be left in a safe place, it is done at your own risk and we cannot be held responsible for any theft or damage to the parcel. Usually, packages will try to be delivered/redelivered approximately 3 times (by courier) and if, after those attempts to deliver, it will be returned at a cost to us. If you then require this to be redelivered, we will have to pass this cost onto you.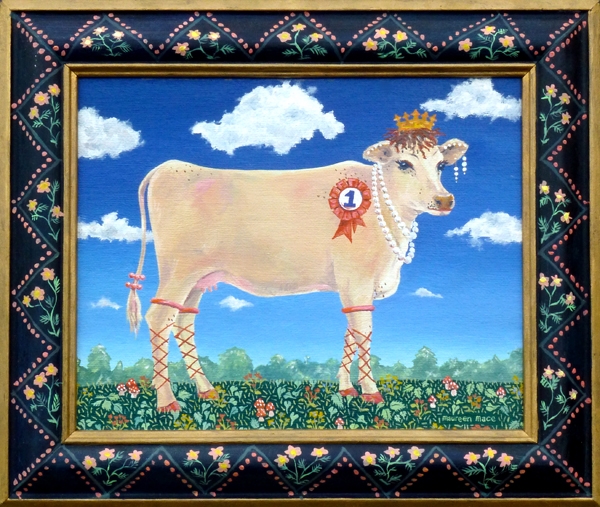 Going out
Ever wondered what cows get up to at night?
Here is teenager getting ready to go out on the town.
I love cows and think they need to have fun. This one lives in Cambridge and in the evening she goes to concerts and visits the clubs. On the following day, when she is tired, she can lay down in her field and remember her night out as she chews the cud.