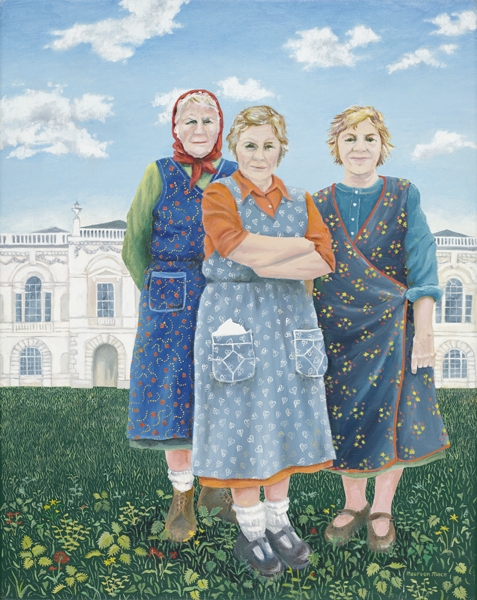 Catharine, Clare and Lucy
Cambridge Gallery
Oil on canvas
17.5 x 13.5 inches / 45 x 34 cm
SOLD
The Bedders of Cambridge.
How would the university cope without these hardworking ladies.
Tough, practical with stories to tell, these people are the backbone of a smooth working student's life. Here they are standing on the sacred lawn outside the Senate House amid the non-existent weeds, I have called them Catharine, Clare and Lucy after the female college names.