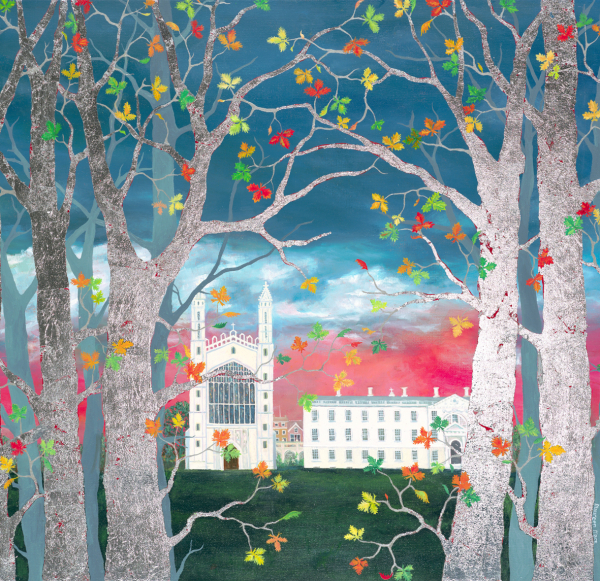 King's in Early Morning Silver
Cambridge Gallery
Oil on linen canvas with silver leaf
20 x 24 inches / 50 x 60 cm
SOLD
Living in Cambridge, I am always drawn to the view of King's College from the Backs. Although the building remain constant the light and vegetation change with the seasons and so I never paint two images alike.
Amazingly, this is the first time I have painted a sunrise and I really enjoyed painting the red sky instead of my usual dark blue. I painted the view in winter to include the silver trunks making the painting quite stark and cold, and added Autumn leaves for a bit of colour. I did leave out the choir boys walking from their school to the chapel though.
I also decided to leave out the millefleur that brings colour to my paintings - well are there many flowers on a windy day?