Books (2)
Book (BOK108)
Maureen's visual diary of the 27 day lockdown, 5th November to 1st December. 32 pages
£7.00 each inc P&P
Book (BOK109)
Maureen's visual diary of the 167 day Lockdown from 5 January tp 20 June 2021. 170 pages.
£11.50 each inc P&P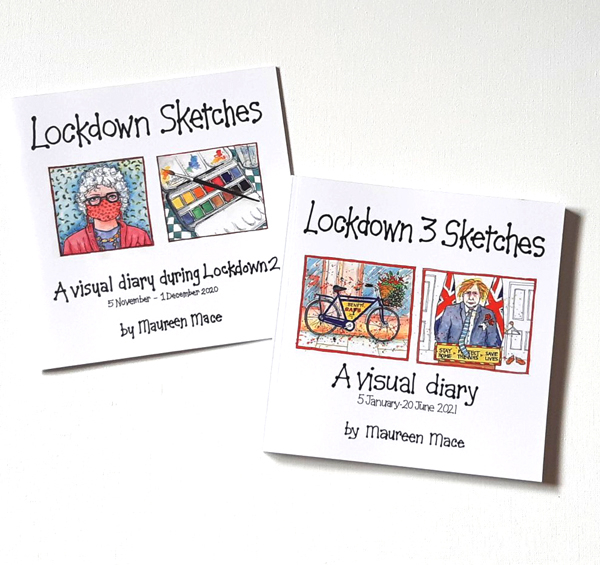 About Books
During the first Lockdown, with galleries closed and her art classes cancelled, Maureen was happy painting, gardening and having time to do those things she could not normally fit in. During the second Lockdown in Autumn 2020, which lasted 27 days, she made a sketch a day and turned it into a book.
When the third Lockdown came on January 2021 it was mid-winter and the nights were long. She again made the decision to do a sketch a day and post it on Instagram and Facebook. She never knew what she would draw at the beginning of the day so drew her inspiration from her now resumed classes online, news headlines and events happening around her. Her second book has 167 sketches.