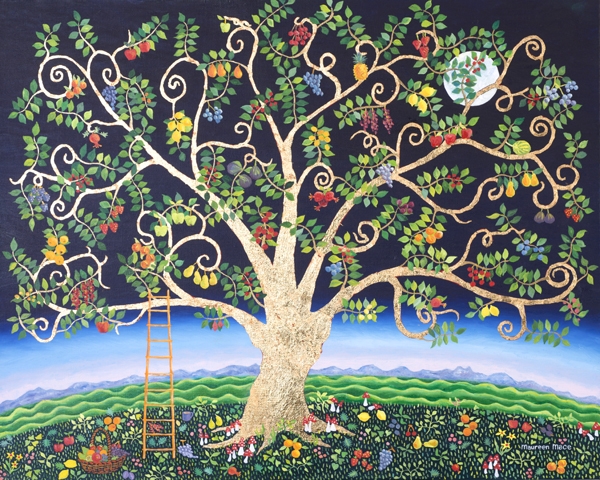 Cornucopia
Silvanite Trees Gallery
Oil and gold leaf on canvas
16 x 20 inches / 40 x 50 cm
SOLD
Cornucopia derives from Latin in the early 16th Century and is a symbol of plenty usually consisting of a goat's horn overflowing with flowers, fruit or nuts.
In my version a tree grows in a part of the world where no-one lives and yet it produces many different fruit amongst it's golden, curly branches. The foreground is packed with flowers and fungi and in the distance are rolling green hills and a mountain range.
A ladder leans against the tree and someone has been there to fill the basket....