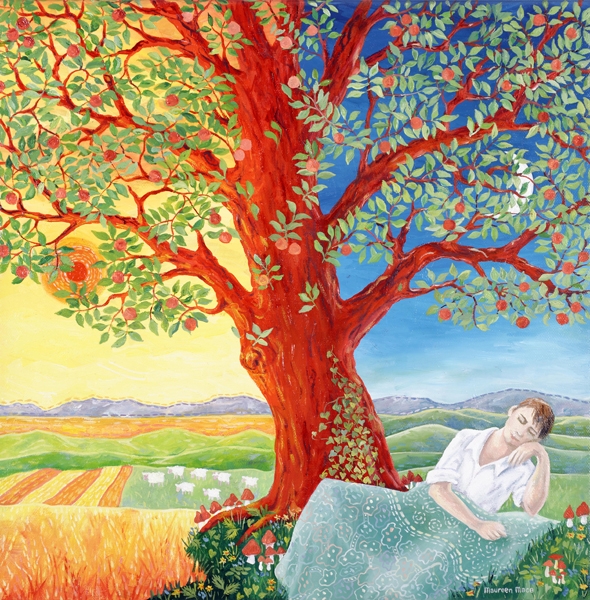 A Shepherd's Sleep In
Miscellaneous Gallery
Oil on canvas
17.5 x 17.5 inches / 45 x 45 cm
Original for sale £400 (GBP)
I have always been interested in paintings representing day and night. This painting was based on an image by John Caxton who had a wonderful exhibition at the Fitzwilliam Museum. I took my students to visit and we all made a painting based on one of his works.
The painting I choose, 'Welsh Landscape with Sleeping Reaper', was a very scary image of a wolf baring his teeth threatening a sleeping reaper. The landscape was full of sharp angles and cold light.
I covered the tree in leaves, added some happy sheep, bright colours and a sleeping shepherd. Totally transformed!