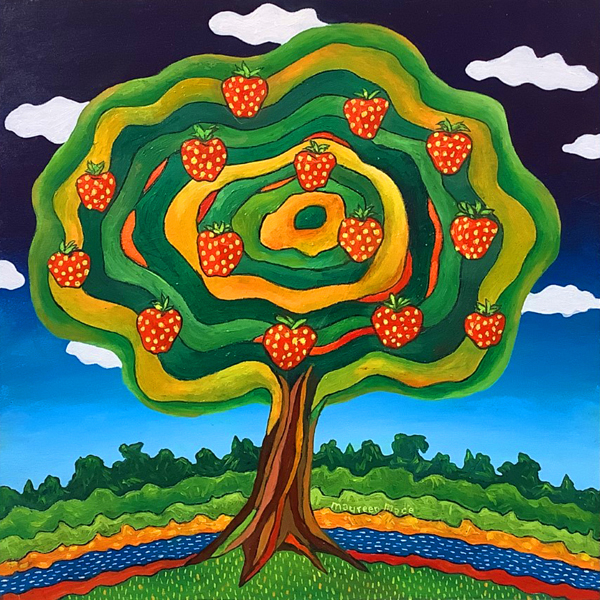 Strawberry Ripples
Silvanite Trees Gallery
Acrylic and oil on panel
11.5 x 11.5 inches / 29 x 29 cm
Original for sale £475 (GBP)
The Arbutus Unedo is commonly known as the Strawberry Tree because of the colours of its Autumn fruits. Unfortunately the fruits don't taste like strawberries though.
So this is my version of a Strawberry Tree; with tasty coloured fruits and a fabulous way the leaves and bark grow. Did I say I was imaginative? I could have been slightly influenced by the artist Hundertwasser when I painted this.
This painting is on show with 3 others at the Byard Art Christmas Cracker 2021 exhibition.
Actual painting 20 x 20cms. Floating frame 29 x 29cms