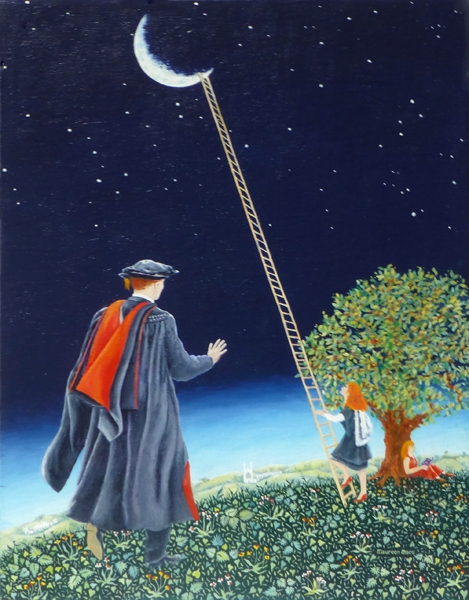 I want! I want!
Cambridge Gallery
Ref: 119
Oil on canvas board
19.5 x 15.5 inches / 50 x 40 cm
Original for sale £1000 (GBP)
William Blake's small black and white line engraving from 1793 entitled 'I want! I want!' is an enigmatic flight of the imagination. My version shows a graduate, a don and an image of the girl before she graduated.
It represents the choices we have in life and how we are influenced in them. We all have dreams and ambitions but how many of us achieve them?