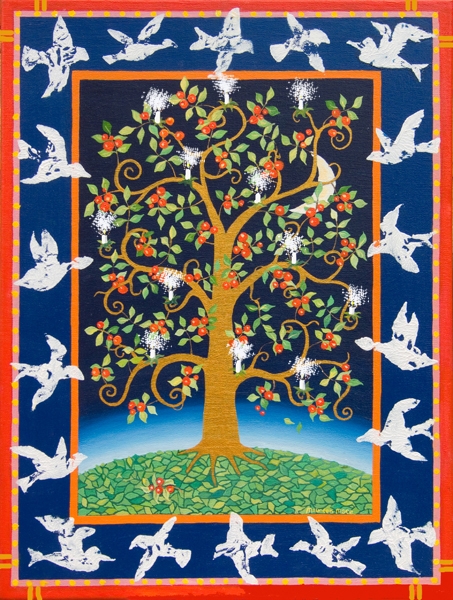 Tree of Peace
Silvanite Trees Gallery
Oil on canvas
17 x 13 inches / 44 x 34 cm
Original for sale £375 (GBP)
I love lots of details and the wide borders found in many medieval manuscripts. With this in mind I wanted to make a very decorative and fantastical painting with a printed image around the border. The tree trunk is painted gold with curling branches. Among the leaves and red berries candles glow with dotted gold halos. Upon the ground lies a jigsaw of leaves.
Within the outer blue border the birds were made by cutting out their shapes and painting oil directly onto these before pressing them into the border. I love the textures this creates.
I find this a very uplifting painting and although it does not represent a particular season, it does make a wonderful Christmas card.