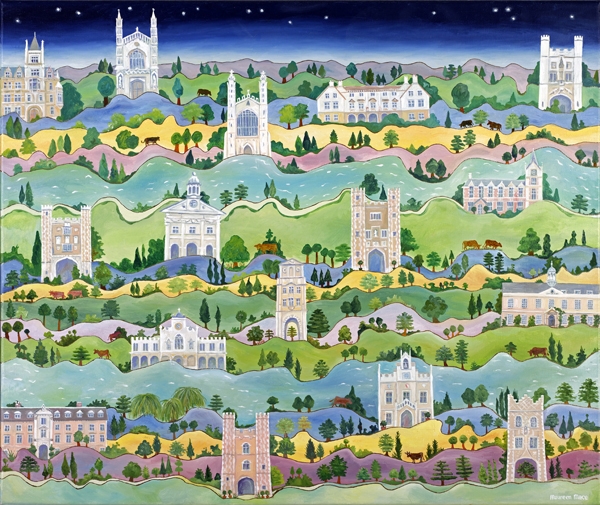 Cambridge Illumination
Cambridge Gallery
Oil on canvas
21.5 x 25 inches / 54 x 64 cm
Original for sale £1300 (GBP)
Cambridge University is made up of 36 colleges, the oldest being Peterhouse. This painting shows the 16 original colleges which attract thousands of visitors every year. Even though I live in Cambridge and they are part of my daily life, they never cease to fill me with awe.
My painting is a bit of a puzzle as I have only shown part of each college, how many do you know as they are a little out of context? Here they are tidied into lines with the river Cam meandering around them and the cows on the commons.
If you would like a list of the colleges shown, please email me.
A print is also available of this artwork.