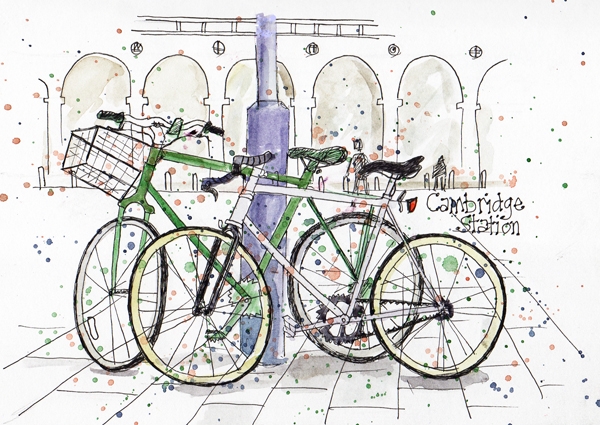 Cambridge Station
Miscellaneous Gallery
Ink and watercolour urban sketch
Original for sale £65 (GBP)
I do love going out sketching in Cambridge. Every month the Urban Sketchers of Cambridge meet up and draw somewhere together. My favourite places to go are the colleges but I enjoy drawing anywhere in the city with this group.
This sketch was of the new Cambridge Station. Over the years the developers have knocked down just about every building around there with any character and built a really boring area around the station. It was difficult to be enthused by these new building so I opted for a couple of bikes tied to a lamppost with the grade II station in the background.
The sketch is sold mounted and measures 10 x 12 inches.
This scene is one of my most popular cards.