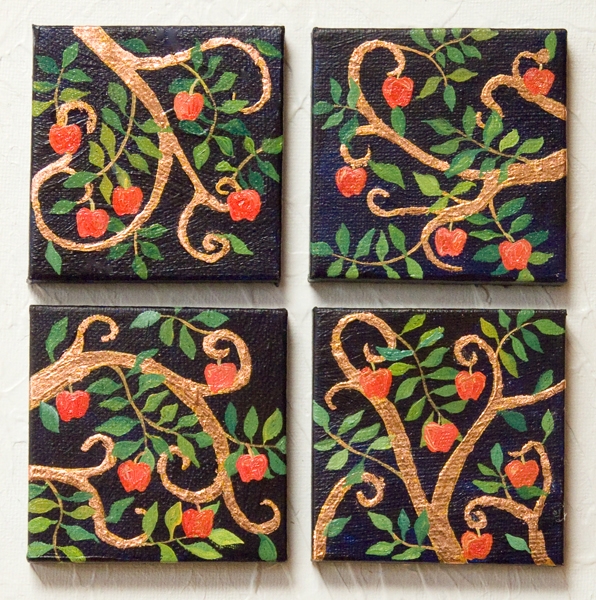 Apple Quarters
Silvanite Trees Gallery
Oil and copper leaf on four mini canvases
10 x 10 inches / 25 x 25 cm
Original for sale £100 (GBP)
This is my second painting made up of four of these tiny 7 cms canvasses and could be hung beside 'Tree Quarters'.
This painting is about the pattern of tree branches. Each mini canvas has a painting of the end of a curling branch of gold leaf which contains some lovely red apples.
The painting is mounted and framed in a box and is protected by glass.
'Apple Quarters' - what else could I call it?