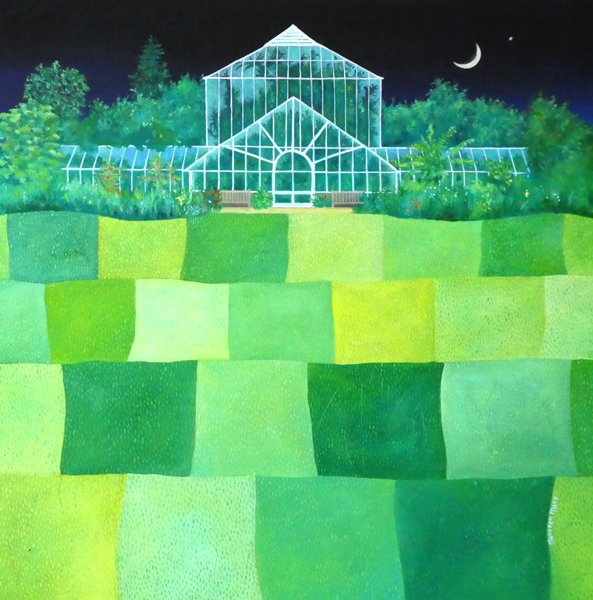 Botanic Garden
Cambridge Gallery
Acrylic
20 x 20 inches / 50 x 50 cm
Original for sale £1350 (GBP)
One of my favourite places to sketch is the Botanical Gardens.
The gardens are not a quick visit, they cover a very large area in Cambridge. a little south of the centre. The bike ride from home takes me through King's Parade and past the Fitzwilliam Museum which sets me up for a long afternoon strolling around the gardens, enjoying a cup of Earl Gray and indulging in some sketching.
I love the Glass Houses as they are so architectural and neat amongst the flower beds. here I have painted them at night against a dark sky complete with the moon and Venus. In front of the glass houses is a very wide area of grass, immaculately kept, with a lovely sculptural water fountain. The whole place is so peacful and at whatever time of year I go there is always something to look at.